How do we work at Looije uitzenden?
When we are a good match, we will of course have a meeting with a relevant company. If there's also a match with a relevant company and this company is excited about you, you can start! Your career at Looije Uitzenden can begin!
In 5 steps to your new job!
At Looije Uitzenden you can start your new job in 5 clear steps. In the overview below we show you how this can be achieved in a few simple steps.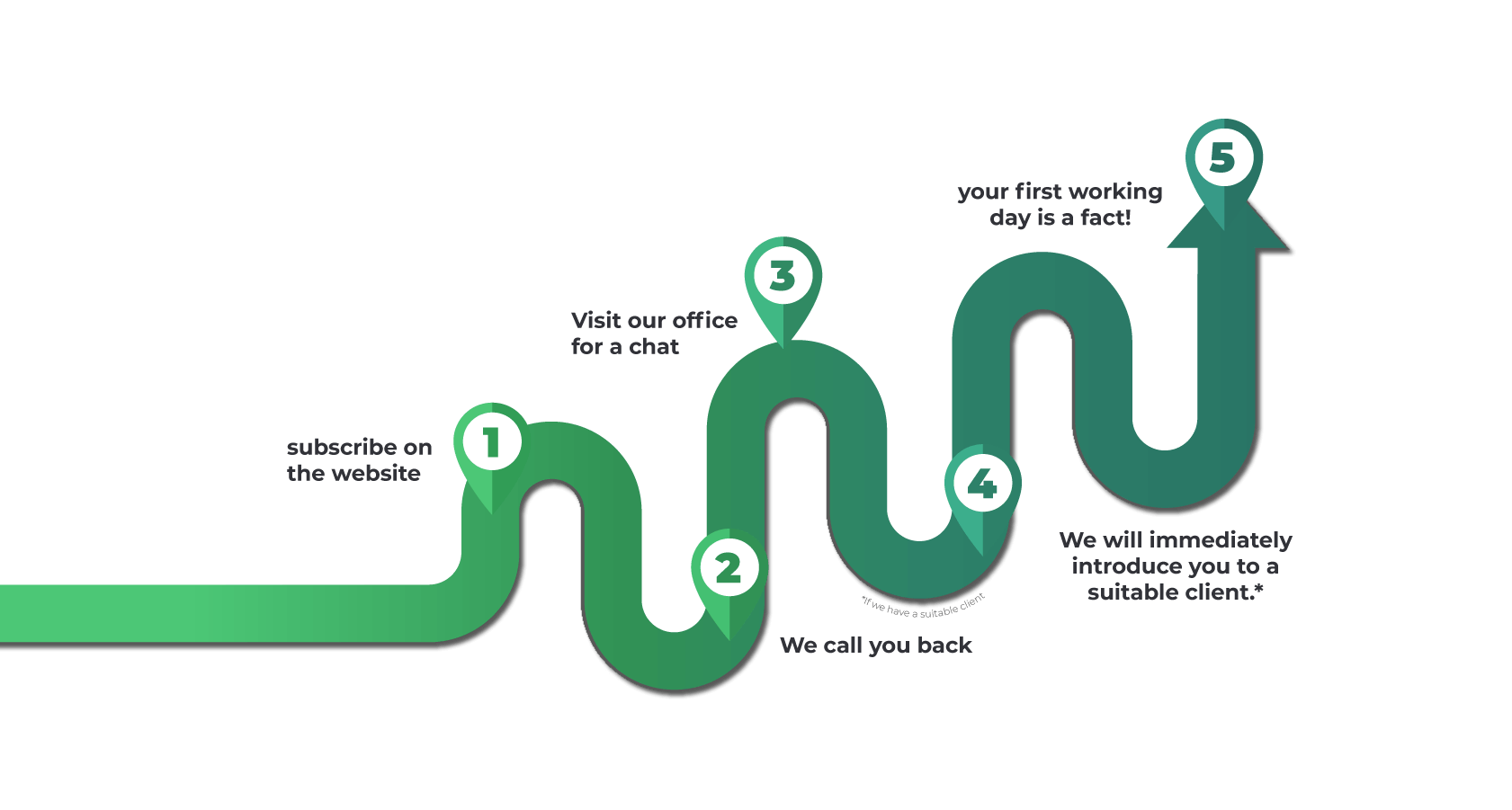 Everything well arranged
At Looije Uitzenden we want to invest in you. If you start working through us, you can expect the following from us:
You will receive a clear temporary employment contract, which complies with the collective labor agreement for temporary workers and all legal requirements.
We have no restrictions when it comes to the duration of a temporary employment contract. Even if you want to stay with us for a longer period of time, that is no problem at all.
There is always room for personal attention and growth. We treat you with respect and are open to all your questions.
You accrue pension in accordance with the collective labor agreement for temporary workers.
Mutual respect is very important. We are honest and transparent with you and we expect that in return. At Looije Uitzenden we do everything we can to arrange it properly for you! We aim for a successful collaboration. You too?
Certification
At Looije Uitzenden, trust and transparency are of paramount importance. We have various certifications to demonstrate that we are a reliable partner and employer. We are tested annually to maintain our certifications. Of course we see to it ourselves whether we comply with all agreements with you and whether all your rights are respected. In addition, this is also assessed annually by a number of independent parties. You are in the right place at Looije Uitzenden!